The Challenge: 
The Connecticut Architectural Society partnered up with the Wadsworth Atheneum to sponsor a photographic exhibition, in which the theme was "Architecture in Connecticut: A Pictorial History". The purpose of the exhibition is to celebrate the architectural diversity of bridges found in Connecticut, as well as archive its history in photographs. 
Project Goal: 
They were looking for a a booklet featuring sampled images from the exhibition. The booklet also needed a brief introduction to the exhibition and information about the images. The booklet serves as a record, as well as a marketing material for distribution.
​​​​​​​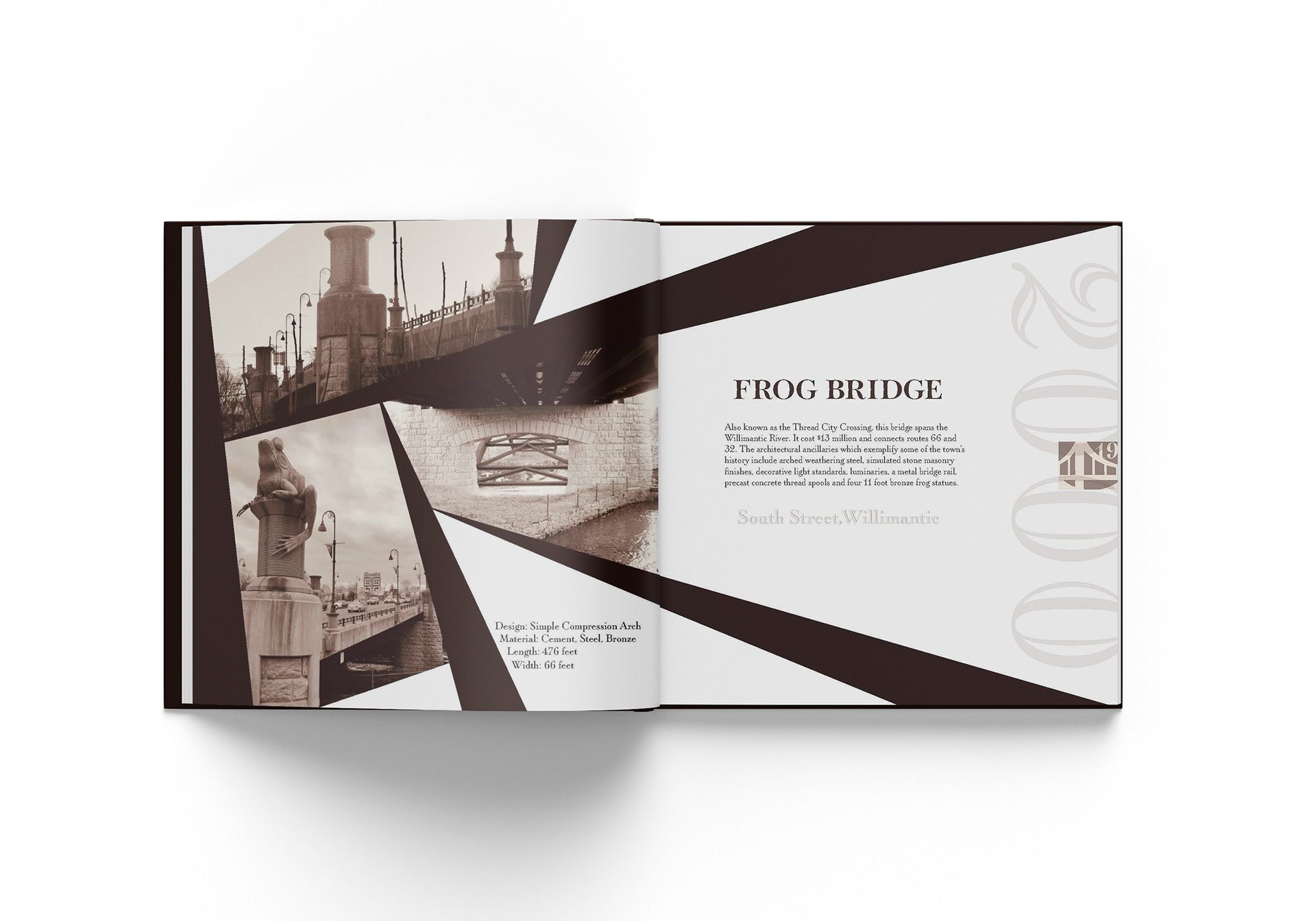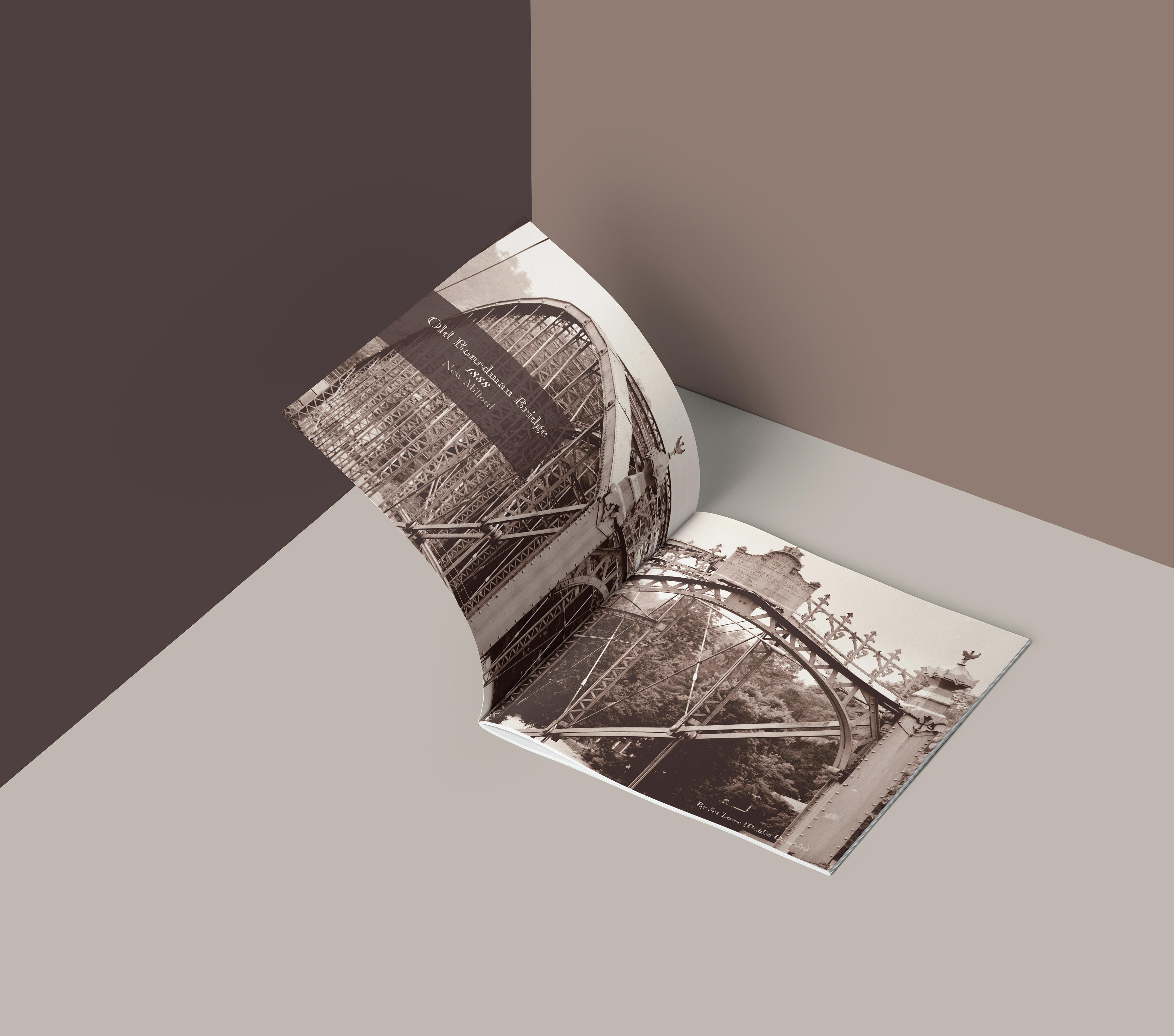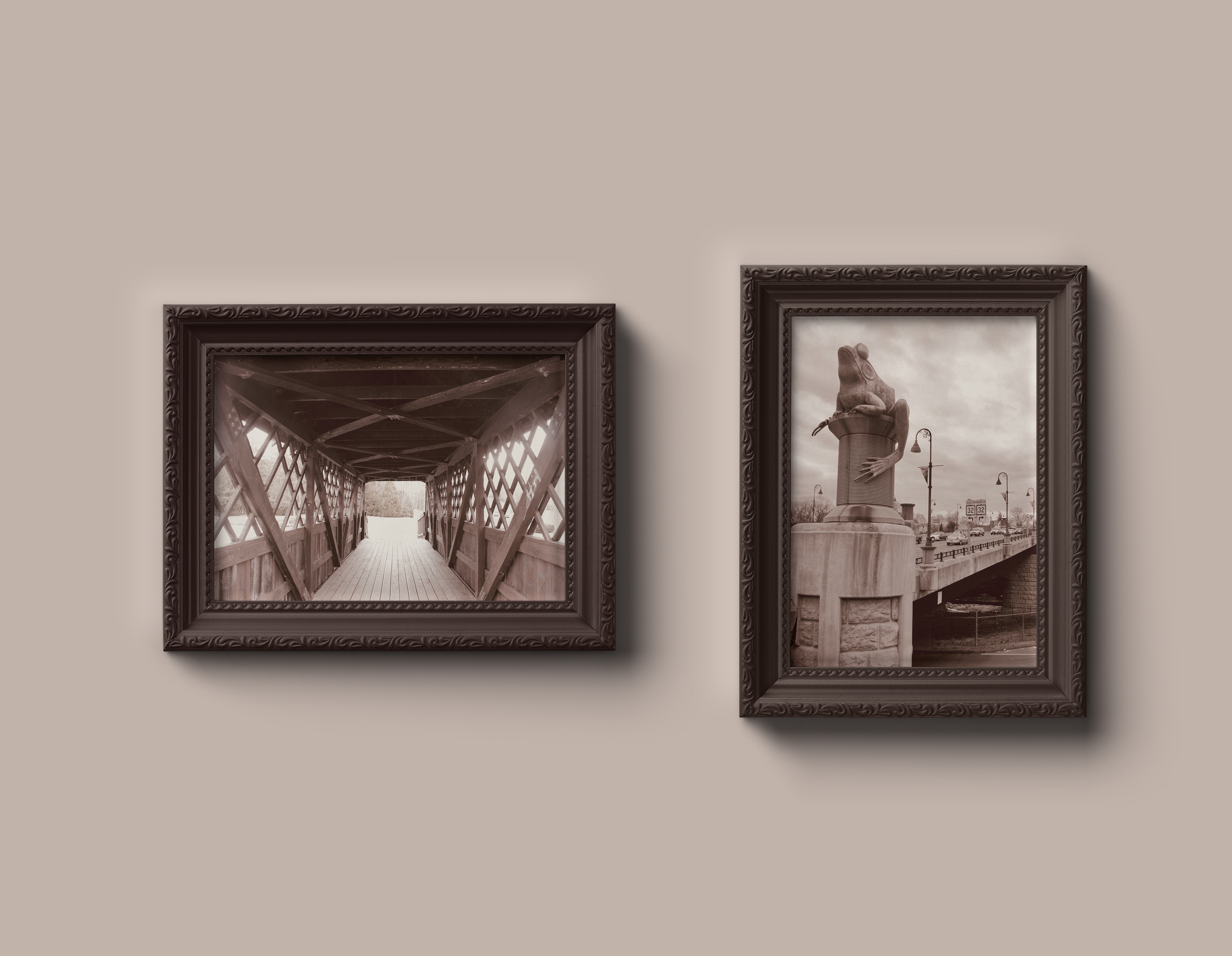 The following collage is of images that were captured by me.